Exploration
More games, more fun !
Categories
This website
© 2003-2005
Eduardo A. Robsy Petrus
© 2006-2011
The MSXDEV Team
© 2012-2013
MSX blue
Organized since 2003, the MSXdev' contest is a real success. Even Japan is surprised by the high quality of many MSXdev' games, as you can read it on the website 超人MSX (= MSX Superman).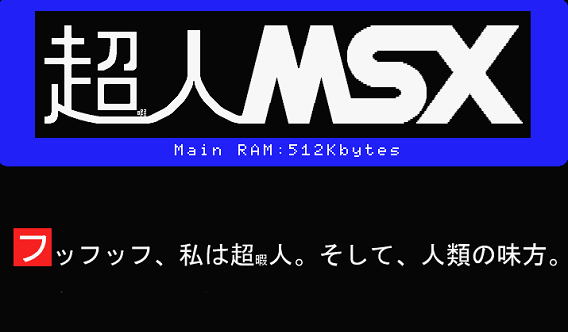 They also appreciate that some games are released on cartridge as in the MSX commercial golden age. Read also their good comments about talented coders such as dvik & joyrex or the RELEVO Videogames team ! Maybe can we hope Japanese entries for MSXdev'12 ?
超人MSX – MSX1 games with scroll
No Comments